Our Top 5 Summer Films to Watch This Summer
Summer 2019 is here babes, it's time to enjoy the sun, poolside selfies and roof top bars. Whether you're looking for a new film to watch while you jet off on your summer vacay or fancy a movie day with the girls, we have you covered. We have brought you our top 5 films, with a mix of age-old classics to some new fresh modern offerings.
Toy Story 4
Toy story has lived in most of our hearts throughout our childhood and now that most of us are at least 20 something, this is a brilliant film to take you back to your childhood era. The film shares finding purpose, embracing destiny and accepting mortality with a colourful adventure (no spoilers here). It's a classic and a must see this summer.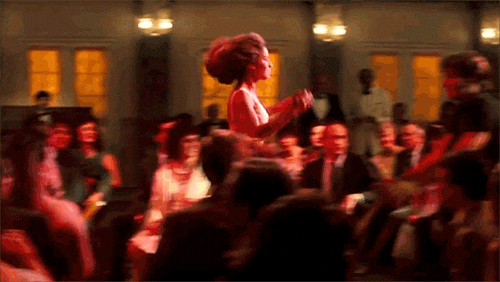 Dirty Dancing
 Dirty Dancing has everything you could ask for from a summer film, erotic dancing, a brilliant soundtrack and bad guys put in their place. And of course, the late, great, Patrick Swayze. For a classic throwback we definitely recommend adding this film to your list to watch this summer babe, it's a perfect date night film.
 The Lion King
Disney's live-action reboot of one of the greatest animated classics of all time. We hope you have your tissues at the ready babe, as we think this one will be emotional rollercoaster. We really can't wait to see what director Jon Favreau has in store. Don't miss this summer must see in cinemas July 19th.
Bridesmaids
Bridesmaid is a girl's classic, the summer comedy of 2011 is back on our list to watch this summer. This comedy is tummy hurting funny and shows the full horror of what being a bridesmaid is really like and then some. This is definitely one to watch if you fancy a couple of drinks with the girls and a hilarious film to watch this summer.
Grease
From summer lovin to you're the one that I want, Grease brings to life everything we love about summer. From a singalong, to beach romances and even movie drive-ins, this is the ultimate feel good summer film, you need to be re watching this summer to get you in that holiday romance mood.